(Last Updated on May 10, 2021)
HP Deskjet 3740 Driver download for Windows 10, Win 8.1, Win 7, Win Vista, Win XP and Macintosh Operating Systems. As can be seen below, you can easily download latest version of 3740 Printer Driver on your Operating System.

HP Deskjet 3740 Driver Download for Windows and Mac OS X
Firstly, the OS version and platform need to be determined. If you already know which operating system you are using and whether it's 64-bit or 32-bit, you can continue.
Deskjet 3740 Printer Driver for Supported Windows Operating Systems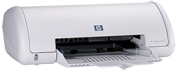 Windows XP
Device Type: Printer/Deskjet, Driver File Size: 13.3MB
File Name: 3740_enu_win2k_xp.exe, Driver Versions: 4.9
Release date: 2015-12-14
How do I install the Windows in-OS and Update drivers?
Windows 10, Win 8.1, Win 7, Win Vista
Go to HP Printers – Installing and Using the Windows Built-in Print Driver for steps on how to install the Windows driver for your printer, and to troubleshoot any installation issues.
What if I can't find a Windows 10 driver?
If a driver is not available from HP, you might be able to print from USB using the Add Hardware feature in Windows 10.
Lastly, check your 3740 Printer's possible USB connections. After that, Run setup file. Wait for computer to connect to printer, and then click [Next] to install print driver. Click OK. Also, insall Mac driver;
HP Deskjet 3740 Driver for Supported Mac Operating Systems
Mac OS X 10.6/10.5/10.4/10.3/10.2
Driver File Name: OSXHPInkjetInstaller.dmg
Driver Versions: 2.7.1, Release date: 2005-05-03
Thank you for choosing this HP Deskjet 3740 Driver downlaod page as your download destination. Similarly, you can download other HP drivers. Similarly driver,
HP Deskjet 2130 Driver Download for Windows
Operating Systems: Windows 10, Windows 8.1/8, Windows 7, Win Vista, Win XP
Download – Date of Driver update: 27 Feb 2021.