HP Deskjet 3700 Series Drivers Download for Windows 10, Win 8.1, Win 7, Vista, Win XP and Macintosh Operating Systems. As can be seen, you can easily download the latest version of Ink HP DeskJet / Ink Advantage All-in-one 3700 Series Full Feature Software and Drivers on your Operating System.

HP Deskjet 3700 Series Driver Download for All Windows and Mac OS X
Firstly, the OS version and platform need to be determined. If you already know which operating system you are using and whether it's 64-bit or 32-bit, you can continue.
This software is for HP DeskJet 3720, 3721, 3722, 3730, 3732, 3733, 3735, 3750, 3752, 3755, 3758, 3760, 3762, 3764, 3772, DeskJet Ink Advantage 3775, 3776, 3778, 3785, 3786, 3787, 3788, 3789, and 3790 All-in-One printers.
Windows Supported Operating Systems For HP Deskjet 3700 Series:
Windows 10, Windows 8.1/8, Windows 7 (32-bit and 64-bit for all OS)
File Name: DJ3700_Full_WebPack_40.12.1162.exe, Version: 40.12.1162
Size: 113MB, Release date: Mar 21, 2021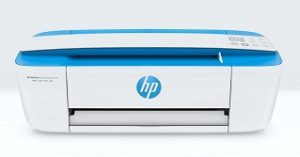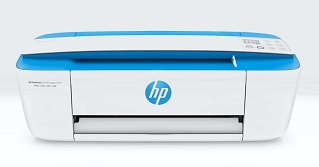 Secondly, you can start the driver download process.
Old Supported Operating Systems:
Windows Vista (32bit), Windows XP (32bit)
File Name: DJ3700_Full_WebPack_40.12.1162.exe
HP DeskJet/Ink Advantage 3700 All-in-One Printer series Firmware Update.
File Name: DJ3700_2020B_2022A.exe, Size: 3.9MB
HP ePrint Software makes it easy to print from a desktop or laptop PC to any HP ePrinter. Furthermore, you can easily print your digital content wirelessly to supported HP printers on a local wireless network (Wi-Fi), HP printer enabled Wireless or WiFi Direct, or over the wired LAN.
File Name: HPEPrintAppSetupx86.exe, HPEPrintAppSetupx64.exe
Lastly, check your DeskJet / Ink Advantage All-in-one 3700 series possible network and USB connections. After that, Run the setup file. Wait for the computer to connect to the printer, and then click [Next] to install the print driver. Click OK. Also, for Mac software;
HP DeskJet 3700 Series Driver/Firmware and Supported Mac Operating Systems:
Mac OS X 10.8, Mac OS X 10.9, Mac OS X 10.10, Mac OS X 10.11, Mac OS X 10.12, macOS 10.13, macOS 10.14, macOS 10.15, macOS 11.0, macOS 11.1, macOS 11.2
File Name: DJ3700_2020B_2022A.dmg, HP_Easy_Start.app.zip
AirPrint is a built-in printing solution for Mac computers. You can print from most apps that have a print feature.
Thanks you for choosing this HP Deskjet 3700 Series Driver download page as your download destination. Find other HP Deskjet series drivers from the category or by searching.