The HP Deskjet 3550 Driver software for Mac OS X can be download in no time and the installation process is also very easy. You can easily download the latest version of hp deskjet 3550 printer driver on your operating system.
HP Deskjet 3550 Printer Driver Downloads
Supported Operating Systems: Mac OS X 10.6/10.4/10.3/10.2/10.1
Device Type: Printer/Deskjet
Release date: 2005-05-03
Driver File Name: OSXHPInkjetInstaller.dmg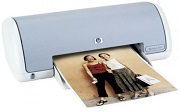 Driver Versions: 2.7.1
HP Deskjet 3550 Macintosh 10.6 Driver Download (18.76MB)
HP Deskjet 3550 Macintosh Driver Download (38.69MB)
Thank you for choosing this HP Deskjet 3550 Inkjet Printer Driver page as your download destination.